I just started watching this series around a month ago and I'm adicted to it. It's so kawaii and darn halarious! I especially love Hikaru and Kaoru. I'm also a big HikaxHaru fan. They are so cute together!
I also love the friendship between Kyoya and Tamaki. They are really good friends. I was laughing my head off like crazy in episode 24. Tamaki helped Kyoya a lot by opening him up more and causing him to have more fun.



Posts

: 25


Join date

: 2008-04-04


Age

: 24


Location

: Taking a break in the Gates of Training



A pretty cool series. If you dont watch that, you're noobz!

Reika has right. My mother and I are fans of the series. I love all of the charaters. Hikaru Kaoru and the brotherly love effect, the cute Honey-senpai, Nekozawa. XD This is one of best animation ever created. Good humor, great characters and without action it's a good series. Who needs monsters and ninjas to entertain? It's about a club of gentlemen who give service to the rich ladies of Ouran High (dont misunderstood the word service as bad...). I must rewatch once.
_________________
☆相当古怪的典雅的贵族☆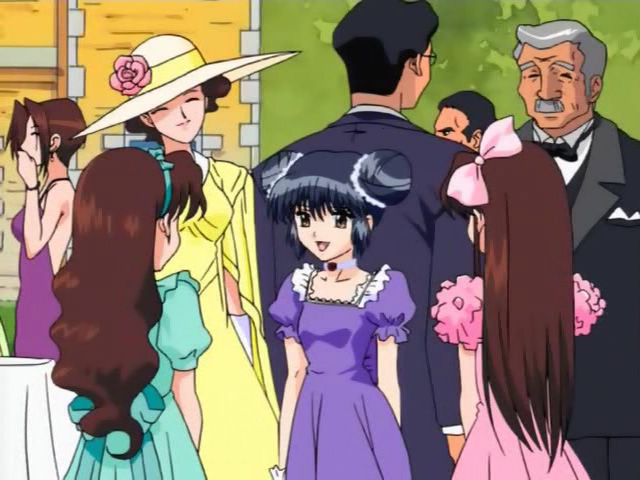 Onee-sama




Posts

: 203


Join date

: 2008-03-22


Age

: 31


Location

: In my room at my webcam



Ouran is awesome! Currently one of my favorite shows.
The characters are so lovable. XD My favorite characters are Tamaki, Haruhi, aand.. Nekozawa!
Oh, and Hikaru and Kaoru are awesome, too. <3



Posts

: 51


Join date

: 2008-03-25


Age

: 28


Location

: Finland



Yeah!!! Hikaru and Kaoru are cute...



Posts

: 126


Join date

: 2008-03-23


Age

: 26


Location

: Somewhere...



Which episode is your favourite?

01. You're a host starting today: Great pilot episode!
05. Twins fight: No need for comments. XD
07. Jungle pool SOS: Martial arts of Honey-senpai
16. Haruhi's and Hikaru's first date battle plan: I love it because Hikaru is sweet with Haruhi.
_________________
☆相当古怪的典雅的贵族☆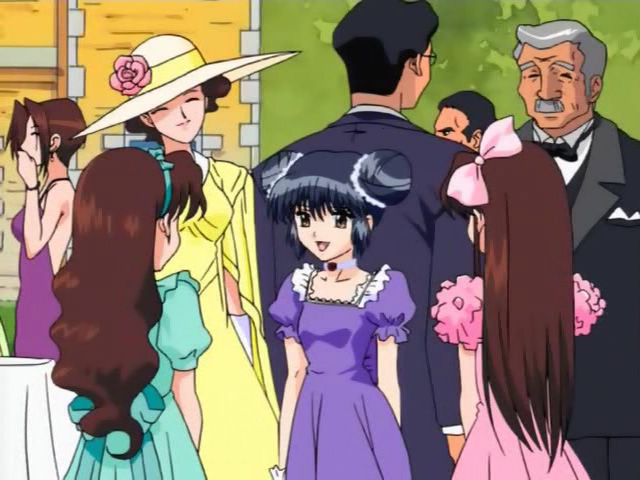 Onee-sama




Posts

: 203


Join date

: 2008-03-22


Age

: 31


Location

: In my room at my webcam



Episode 16: HikaHaru=LOVE!!
Episode 24: It made me laugh the whole episode! Amazing how Kyouya and Tamaki can become friends!
Episode 5 or was it 6?: Like Shingo. No need to comment on the twins' fight.XD
Oh, by the way, here a good forum I found on the seires:
http://z15.invisionfree.com/S_H_I_N_E
I've been camping out on that site and ff.net for the past month. There's pairing fanclub fanfiction writing contest going on, so I'm in Ouran writing mode.
Support HikaHaru!! *dances and waves banner*
XDD



Posts

: 25


Join date

: 2008-04-04


Age

: 24


Location

: Taking a break in the Gates of Training



I love the twins fight episode as well! <3
And every episode that has Nekozawa in it. XDD

Yep, let's support HikaHaru! I like it a lot more than Haruhi and Tamaki, because TamaHaru is.. I dunno, too obvious? o.O



Posts

: 51


Join date

: 2008-03-25


Age

: 28


Location

: Finland





Similar topics
---
Permissions in this forum:
You
cannot
reply to topics in this forum